"This remarkably talented author writes in a refined, understated prose."
The New York Times
Click for Free Book Sample
One family. One table. One meal. 350 years.​ Thanksgiving is a rich and engrossing novel of one New England family through five centuries, always on a Thursday in late November.
Beginning with a turkey in a backyard tree in the 1600s and ending at a dining table in the present time, the chapters are all based on the preparation of one element of a Thanksgiving meal by women in the same house, which evolves through the years, just as the generations of the family do, from the Puritan founders to the contemporary girl who is heir to the homestead, hates turkey, and daydreams of having a motorcycle. It's a time-travel of a novel that isn't told as history but as dramatic, sometime comical stories that emerge through deep detail and vivid characterizations.
Thanksgiving serves up history in a lively way that offers an original viewpoint of the everyday concerns of one family across the many generations.
Buy Now... $4.99 ebook, wherever sold; $16.95 trade paperback, only available through the Espresso Book Machine. Order direct from Shakespeare & Co in NYC and they will mail you a copy. Contact them at: ebm@shakeandco.com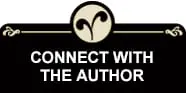 Mail Order from Espresso Book Network or pick up in stores with an Espresso Book Machine, $16.95, 6x9 trade paperback on cream paper. Click Mail Order button, then enter title and author name, press Search. Or see full store list for pickup here.
"I've admired everything I've ever read by Ellen Cooney, and her wonderful new novel is no exception. In it she gives us the story of the Morley family of Massachusetts, starting in 1662 and continuing – in a series of stunning November vignettes – to the present day. Thanksgiving is told through the sensibilities of succeeding generations of Morley women, but believe me when I tell you the Morley men are there, too, in the flesh, and that also present are the Morley homestead and graveyard, Morley silver and dishes, Morley memories and dreams: beautiful sinews holding the bones of her intricate tale together."
Jim Nichols, author of Hull Creek
"To read this book is to want to be a Morley. I would love to have the bones of my ancestors in a family graveyard outside the kitchen window and to have my forbears' histories so available to my conscious and unconscious mind. Down through the centuries the Morleys are a tough and agile lot, and Cooney writes about them with insight, humor, precision, and grace."
Elaine Ford, author of The American Wife
"This remarkably talented author writes in a refined, understated prose."
The New York Times Book Review
"A writer with style and heart."
O, The Oprah Magazine