Musings on Writing & Publishing
On Publishing from a Remote Island off Maine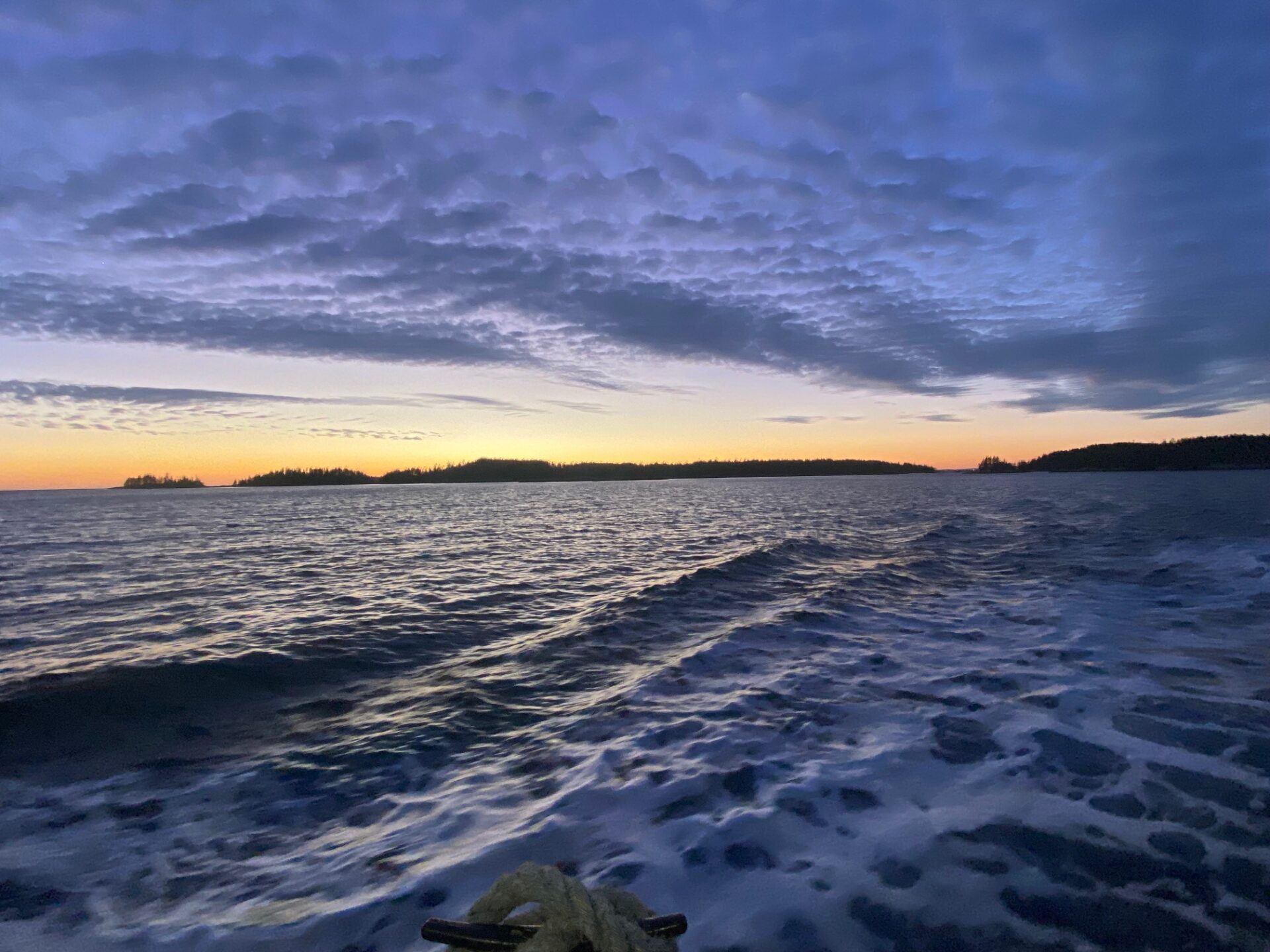 How does one man living on a remote island off the coast of Maine end up publishing novels so good they receive blurbs from Jane Smiley, Richard Russo, and Hilma Wolitzer?
Everyone knows to be successful in book publishing you must live in the Greater New York City area or be based in London. There is much truth to this but technology is now allowing former editors and entrepreneurs to set up shop wherever they live. And this is a good thing. Why? Because filtering all content acquisitions through the same geographic area necessarily means there will be some bias in the decision-making process. By dispersing smaller publishers across the globe, different voices will be heard, as well as voices no longer able to break through into the publishing conglomerates needing high volumes to justify publication.
I live fifteen miles out to sea on Vinalhaven island, off the coast of Maine. As I type this on January 29, a blizzard is moving in on us and wind gusts of 80mph are forecast. Vinalhaven is a fascinating place, mostly lobstermen living here year-round with an influx of summer people changing the feel. Vinalhaven has been in the news in recent years due to the squabbling over the estate of the LOVE artist Robert Indiana.
So, a good question I often get is: "How does someone like you, Caleb, end up publishing all these novels? How does one even go about doing that?" Most of these questions come from people who know nothing about how book publishing works. I explain I created Publerati as a small press and authors looking to publish send me books to evaluate. "But how do they find you?" Answer: "Mostly from word of mouth."
I suppose my unique background working in both book publishing and technology allows me to see things differently from some others. Not much has changed within the world of book publishing in decades in terms of how books are acquired, edited, and distributed. I learned all of that at Little, Brown as a young man. It was when I went to work in technology that my eyes were opened to entrepreneurship. Nothing stays the same in the world of tech, as changes move so fast you must be someone who is eager to continue learning throughout your career.
I'm a lucky man to be working with the Publerati authors. I set out to open historically-closed doors for women of color to the world of book publishing, and have enjoyed working with Professor Wendy Shaia on her Fall 2022 dystopian novel The Black Cell. Wendy's work has further opened my eyes to the many issues of racial injustice and how this manifests itself in everything from education to housing to policing. I have also co-authored Young Again with Valerie McKee, who brought great insight to our collaboration. And doctor Murray Lee's novel Compass, set in the Arctic north, is a humorous adventure novel that also sheds light on Inuit culture.
I often ask myself how in the world I was able to acquire North American rights to Joyce Kornblatt's stunning novel Mother Tongue. This is the Fall 2022 novel authors Jane Smiley, Hilma Wolitzer, Joanna Scott, and many others have offered advance blurbs for. How is it possible a novel as good as Mother Tongue can fall into the lap of one guy running a small press on a remote island off the coast of Maine? How could all the literary agents and publishers miss out on something this extraordinary?
I truly can't explain it, but all I know is I feel very fortunate to have connected with Joyce, Wendy, Valerie, Murray, and other fine writers in the Publerati pipeline.
Maybe one needs to get as far away as possible from the human herd to be able to see clearly?